The recent stock market correction clearly represents an opportunity to acquire new shares of the highest dividend paying stocks. A good starting point are dividend Aristocrat. In this post, we will be looking at 7 dividend aristocrats stocks that are near their 52 weeks lows. For each stock, we will present the growth prospects and the risks. In addition, we will include growth statistics and other relevant ratios. This list is just a starting point for further research and not a buy recommendation.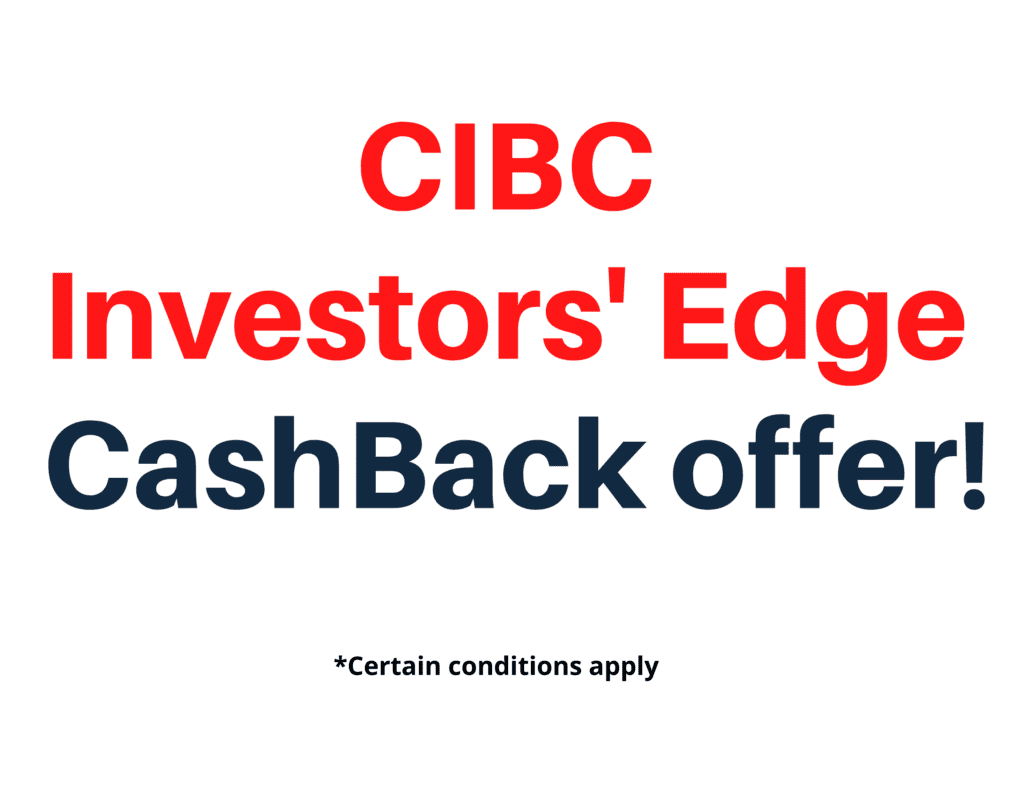 Full list of 'Dividend Kings' stocks by sector – 2022
QYLD ETF Review: Global X Nasdaq-100 Covered Call ETF
10 Best Covered Call ETF Canada – High dividend yield
Investing in dividend-paying stocks
Investing in dividend paying stocks is a strategy that appeals to young and old investors. Here is a quick reminder of the main concepts to keep in mind before applying this strategy:
Investment horizon: 5 years or more minimum. The strategy of investing in dividend paying stocks is not suitable for an investor with a short term horizon (less than 5 years).
Objective: The strategy can help you build passive income or further grow your capital by reinvesting the dividends received.
Risk Tolerance: Medium (provided you restrict yourself to selecting quality securities and having a diversified portfolio across several sectors).
Why invest in dividend aristocrats
If you are asking yourself, what is the typical profile of a dividend aristocrat stock? I have listed some common characteristics below:
Dividend aristocrats tend to dominate their industry
• The vast majority are companies that are well established in their sector. They manage to generate significant profits thanks to their comfortable position against the competition. They also sometimes operate in regulated markets such as electric utilities with almost no competition;
Safe heaven during turbulent times
• "Dividend aristocrats" are sometimes considered by the financial market as safe havens in the event of a market correction or decline. Indeed, dividend aristocrats are generally less volatile than the market, and there are less targeted by speculators;
Strong financial statements
• "Dividend aristocrats" will tend to have a better financial situation in terms of liquidity than the rest of the market. Their levels of liquidity or debt are generally better than the rest of the market;
Review of XEI – Ishares S&P TSX Comp High Div Index ETF
Top 10 Best Growth ETF in Canada!
Highest Dividend paying Stocks near their 52 weeks low
Ticker
Name
Price
52-Week
High
52-Week
Low
ESS
Essex Property Trust
$212,18
$357,09
$205,83
MDT
Medtronic Plc
$83,40
$115,53
$79,19
CL
Colgate-Palmolive
$75,32
$83,59
$67,40
JNJ
Johnson & Johnson
$172,39
$184,26
$152,84
PG
Procter & Gamble
$140,49
$162,68
$121,32
HRL
Hormel Foods
$47,14
$54,50
$40,38
O
Realty Income
$64,74
$74,22
$55,28
As of November 16th (Source: Suredividends) – Highest Dividend paying Stocks
Dividend growth metrics
Ticker
Div
Yield
Years of
Dividend
Increases
1-Year
Dividend
Growth
5-Year
Div*
Growth
ESS
4,1%
27
5,3%
4,7%
MDT
3,3%
45
7,9%
8,1%
CL
2,5%
60
4,4%
3,3%
JNJ
2,6%
60
6,6%
6,1%
PG
2,6%
66
5,0%
5,8%
HRL
2,2%
56
6,1%
6,8%
O
4,6%
26
0,2%
1,1%
As of November 16th (Source: Suredividends), *the 5 year dividend growth rate is annualized – Highest Dividend paying Stocks
ESS – Essex Property Trust
Essex Property Trust, Inc., an S&P 500 company, is a fully integrated real estate investment trust (REIT) that acquires, develops, redevelops, and manages multifamily residential properties in selected West Coast markets.
+ 60,000 apartment homes in 246 apartment communities (mostly high end apartments)
+ ESS's large market cap and 27 year streak of increasing dividends have earned the firm dividend aristocrat status
+ the most significant burden for companies in the real estate sector remains the cost of debt. Essex seems to be managing this constraint well with a multi-year long-term debt spread (see chart below)
+ attractive dividend yield at 4.1%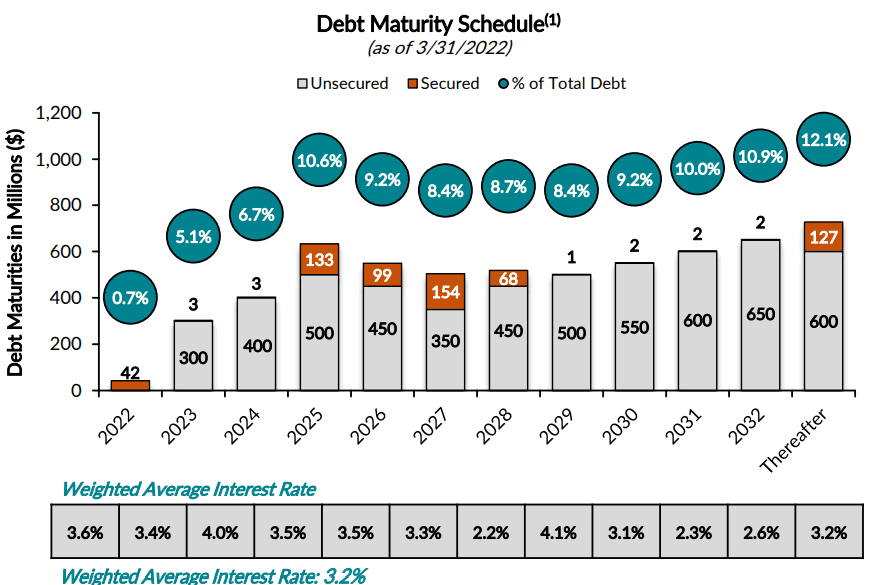 Medtronic Plc
Medtronic plc is a global healthcare technology company. The Company develops, manufactures, and markets medical devices and technologies. Its main clients are hospitals, physicians, clinicians, and patients. Operating segments are: Cardiovascular, Medical Surgical, Neuroscience and Diabetes
+ Medtronic trades at a significant discount to its historical valuations. This being said, the stock could rebound in the long term considering that Medtronics operates in a sector with high growth potential
+ Supply chain issues had a negative impact on profitability. However with the return to normal, Medtronics could see its profits improve
+ The company is undervalued compared to other big names in the sector
+ Medtronics has a diversified portfolio including some innovative products such as the robotic-assisted surgery
+ Dividend increased 7.9% in the past year. The annualized growth rate in the past five years was 8.9%
Colgate-Palmolive
Colgate-Palmolive is a leading manufacturer and distributor of household, health care, personal care, and veterinary products, operating in markets across the world
+ defensive and has significant pricing power in inflationary conditions
+ strong portfolio of brands and operates across four categories that should perform well across most economic conditions: oral care, home care, personal care, and pet nutrition
+ CL has some promissing segments such as the company's Hill's Pet Nutrition business which has a high potentiel growth
– rising interest rates, wage pressures and a strong dollar had a negative impact on the profit margin of CL
+ CL is a dividend king with proven track record of paying and increasing its dividend every year for the past 60 years!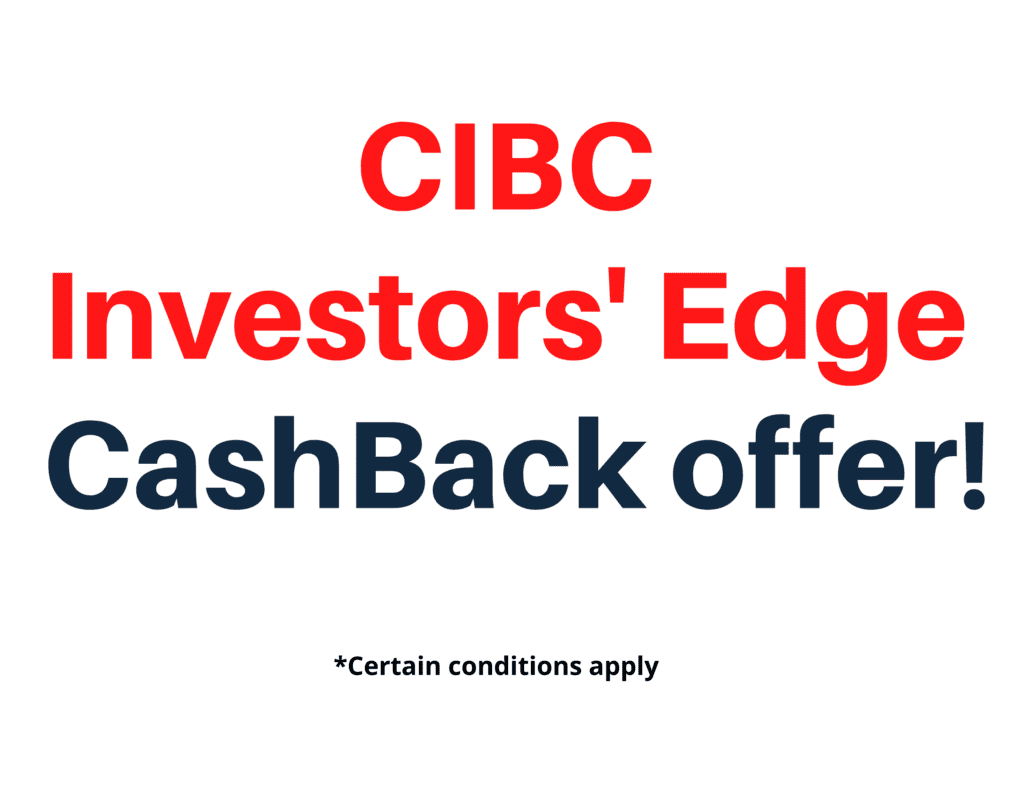 Johnson & Johnson
JNJ researches, develops, manufactures, and sells various products in the healthcare field worldwide. The company operates through the broad segments of Consumer Health; Pharmaceuticals; and MedTech.
+ The recent spin off of its consumer health business will allow J&J to focus on its most profitable segments (pharmaceuticals and medtech). J&J Chief Financial Officer Joseph Wolk said they are looking at "right sizing" J&J, as it moves from being a three-segment business to a two segment business.
+ Johnson & Johnson has solidified its market leadership position especially with the $6.5 billion deal to acquire Momenta Pharmaceuticals. This move will broaden its portfolio of immune-mediated diseases. Also, Recently, the company announced plans to acquire medical device maker Abiomed (ABMD). Management of J&J had definitely in mind the Impella heart pumps, which over the past four quarters have helped ABMD generate more than $1 billion in revenue
– Inflationary pressures continue impact profitability in the short term
+ J&J is a dividend king with proven track record of paying and increasing its dividend every year for the past 60 years!
Procter & Gamble
Procter & Gamble is one of the largest consumer goods companies in the world. P&G sales more than $80 billion worth of products.
– higher raw material costs and higher freight costs have a negative impact on profitability. It is a "very difficult cost and operating environment," CEO Jon Moeller said in a press release
– P&G latest earning update had some investors worried because sales volumes aren't growing. The decline impacted four of P&G's five units
+ P&G is a dividend king with proven track record of paying and increasing its dividend every year for the past 66 years!
Hormel Foods
HRL develops, processes, and distributes various meat, nuts, and food products to retail, foodservice, deli, and commercial customers internationally.
+ The company owns a collection of iconic food brands with a focus on protein (Hormel, Spam, Skippy, and Planters, among many others)
+ the business is shifting away from commodity products and toward higher-margin offerings
+ The company made it recently into the Investor's Business Daily annual report of the 100 Best ESG Companies. According to Investor's Business, Hormel Foods exhibits superior environmental, social and governance (ESG) ratings combined with strong fundamental and technical stock performance
+ expanding via acquisition and pushing into foreign markets should help Hormel Foods grow in the future
+ Hormel is a dividend king with proven track record of paying and increasing its dividend every year for the past 56 years!
Realty Income
Realty income is a retail-focused real estate investment trust that has paid and increased its dividends in the past 26 years. The company pays a monthly dividend. 50% of Realty income corp comes from quality tenants. The company has successfully reduced its dependence on restaurants, favoring convenience stores and grocery stores.
+ Monthly dividends
+ Well diversified portfolio of tenants
+ Predictable cashflow
– Reits are usually sensitive to increases in interest rates
+ attractive dividend yield at 4.6%
Note: this article was updated from an earlier version. PEP (Pepsi Co) was removed from the list as it's not close to its 52 weeks low. The stock remains a great option for its sustainable dividends, recession resistant carateritics and low pay out ratio.